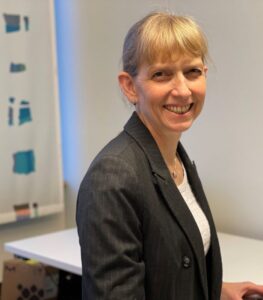 LOXY is pleased to announce the appointment of Ann-Louise Persson as new Quality & Environment Manager for the LOXY Group.
Ann-Louise Persson leads the Quality Department at Loxy, Kumla (Sweden). Her work consists of initiating, leading, supervising, and evaluating quality and environmental policy within the LOXY Group.
"My work is to ensure that our products are compliant with environmental regulations. To work with quality management is something I am passionate about" says Ann-Louise.
Ann-Louise is responsible for developing and improving existing products and working with the team to bring these products to market. This includes leading and directing the Quality team by distributing workload and ensuring motivation and performance levels are maintained.
"We are verry happy that we have Ann-Louise in place, with her broad and varied experience from both Swedish and international companies.
I have got to know Ann-Louise through a good recruitment process, and I am convinced that she is the right person to ensure further growth and development. At LOXY we have ambitious goals and a strong professional team" comments Petter Nordli, COO of LOXY.
Read more about The importance of being a good supplier