The importance of being an outstanding supplier
Our customers can be assured that LOXY products and solutions meet the highest standard, never jeopardizing the world class quality of our customers products.
How we work together with customers
LOXY aims to be a trusted partner, operating with honesty and in full transparency, never sacrificing long-term value for short-term result. We believe in long-term relationships that bring value to businesses and we are proud of our healthy, long-term relations with several clients and partners.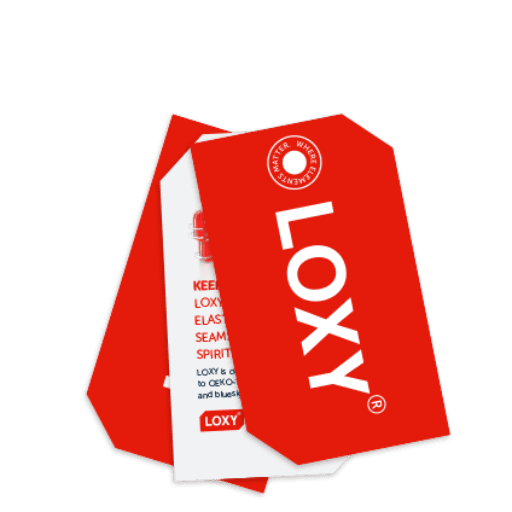 LOXY hangtag –our promise of reliability
Have you found a LOXY tag in your garment and what does it mean to have a LOXY hangtag in your jacket or survival suit? It's simply. Our brands you rely on is concerned about details that will make your garment deliver year after year.
You can rely on that our seam sealing tape, LOXY® SEAL, will keep the water out, or our reflective tape, LOXY® REX, will continue to glow in the dark after numerous of washes.
A premium fabric's properties can be spoiled by bad sealing. Sometimes its unpleasant, and sometimes it's a matter of life or death. That´s why producers who are serious about their products rely on LOXY. They know that quality is all about details.
Advantages of good partnerships
Our test- and laboratory centres together with our technician all over the world allows us to give our customers local support. These are advantages of good partnership Loxy can provide.
If your company currently works within or offer services to the apparel industry, or if you have a pre-existing customer base that can benefit from the quality products offered by LOXY, don´t hesitate to contact us.